Control Panel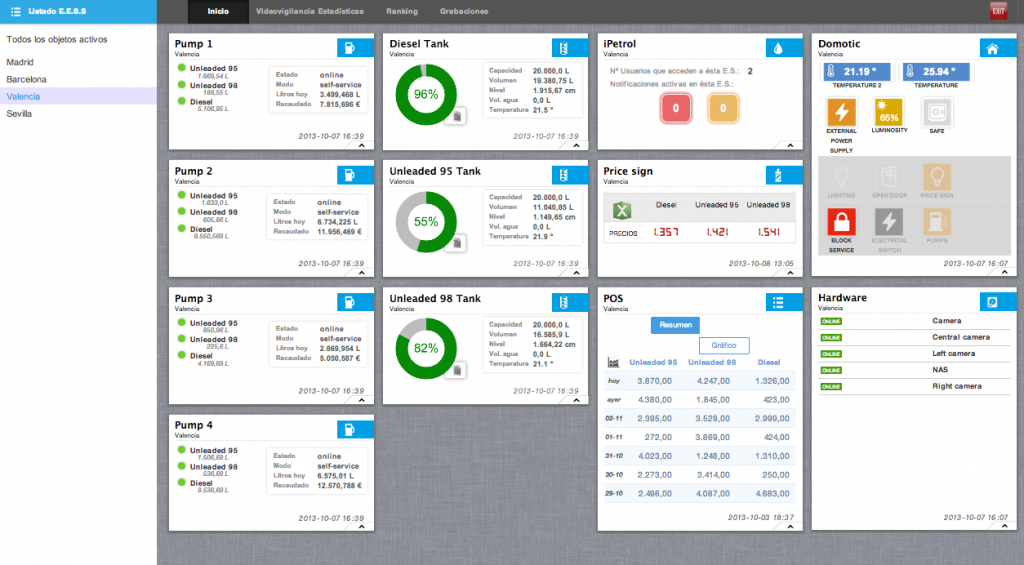 Access to monitor and control all the Service Stations is just one click away.
A control panel with real-time viewing of all the pumps, litres sold per pump, sales volume, status of tanks with different fuels. Active notifications, prices on the petrol price signs and information about the transactions made at the POS terminal.
Control your Service Station by remote control: switch lights on, open or close the safe, completely disconnect the Service Station, open and close the doors, or activate/deactivate the pumps. You will also be able to view the operational status of all your IP hardware.
Security and Control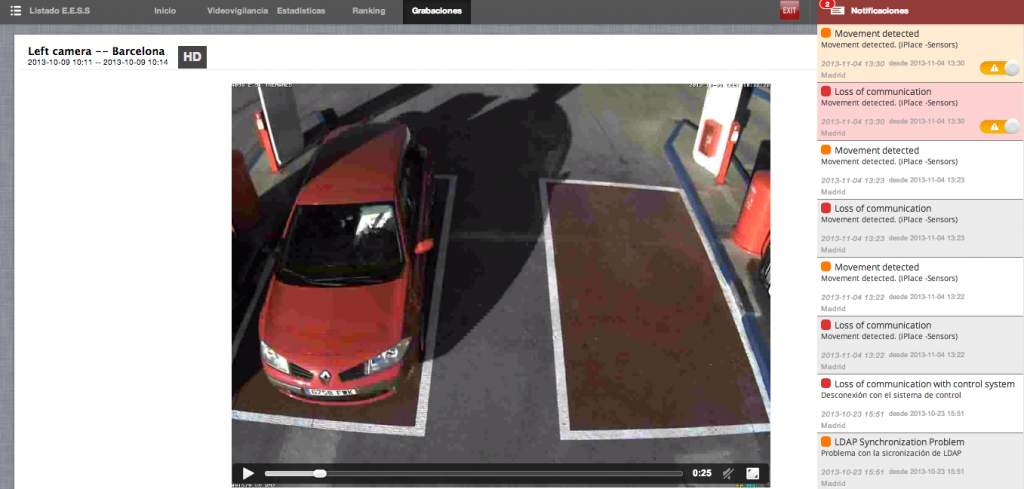 Real-time, high-definition viewing of what is happening in your Service Station. Monitor the flow and direction of vehicles.
You can directly access your recordings and search for an event quickly and simply.
Real-time notifications of all the events taking place in your Service Stations network, placed into priority order.
Ranking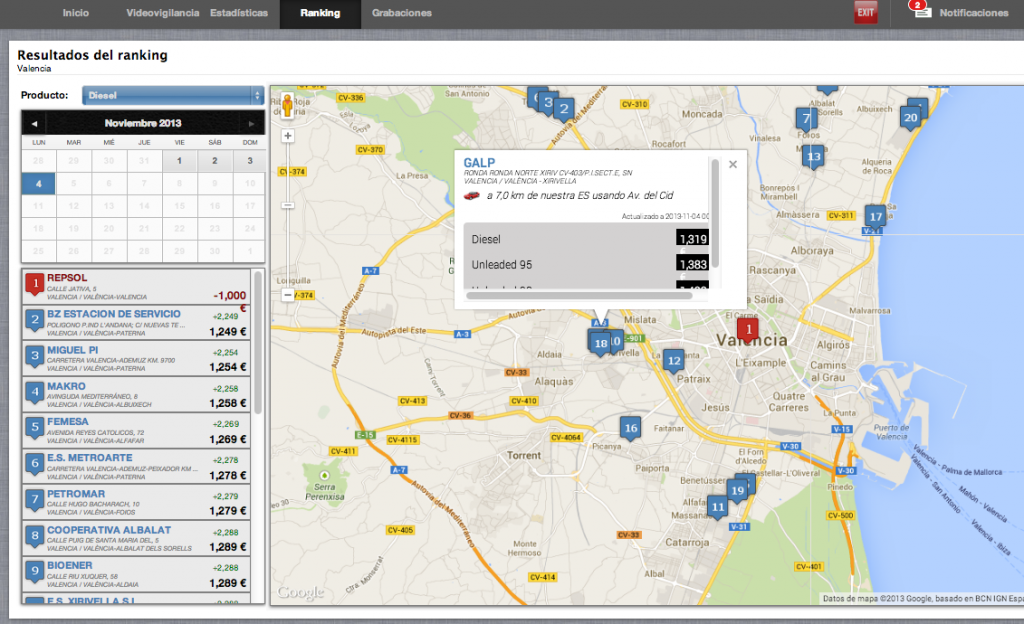 Find out the real situation of your Service Station for a given product in relation to the Service Stations surrounding it. You can view in the ranking mode and the map mode to facilitate decision-making about a better strategy for your company.
Statistics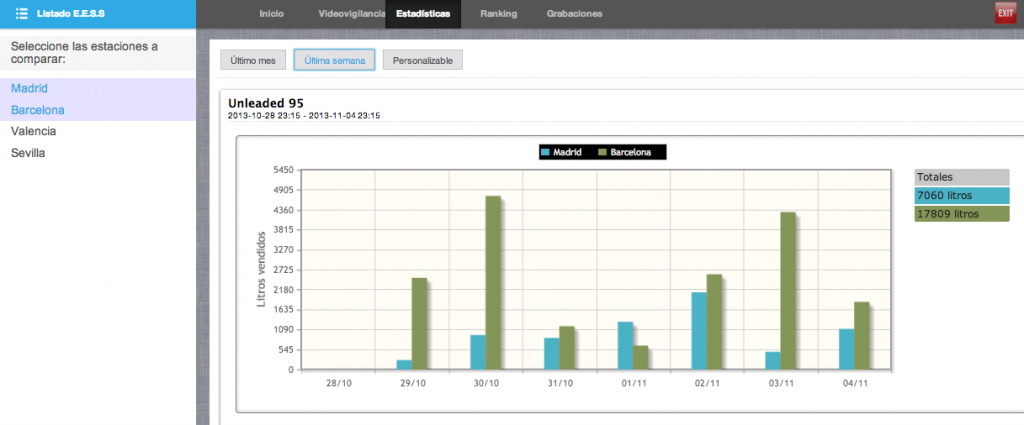 Consult the sales statistics of your Service Stations and compare them with the other Service Stations in your network within personalised time ranges and obtain valuable information for your business strategy.